If you are planning a trip to the picturesque town of Parga in Greece, then you are in for a treat! Parga is a beautiful destination with stunning beaches, crystal-clear waters, and a vibrant atmosphere. But if you are looking for some adventure during your visit, then you should definitely check out the water sports available in the area. From stand-up paddleboarding to snorkeling, there are plenty of exciting activities to choose from.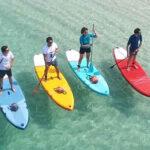 Stand Up Paddle (SUP) is a popular water sport that involves standing on a large surfboard and paddling your way through the water. It is a great way to explore the coastline of Parga and get some exercise at the same time. There are several companies in Parga that offer SUP rentals and lessons for beginners.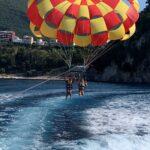 For those who love to fly, parasailing is the perfect water sport to try in Parga. You will be attached to a parachute and pulled behind a speedboat, soaring high above the water and taking in the stunning views of the coastline. This is an exhilarating activity that is not for the faint-hearted, but it is definitely a must-try for thrill-seekers.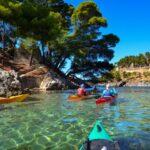 If you prefer a more serene experience on the water, then canoe-kayaking might be more your style. This is a relaxing activity that allows you to explore the hidden coves and caves of the Parga coastline. There are several companies that offer canoe and kayak rentals, as well as guided tours for those who want a more in-depth experience.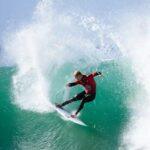 For the more experienced water sport enthusiast, surfing is a great option in Parga. The town is known for its strong winds and waves, making it a popular spot for surfers. If you are new to surfing, there are several surf schools in the area that offer lessons and equipment rentals.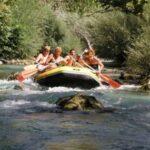 For those who want to explore the inland waterways of Parga, rafting on the Acheron river is a great option. The river is known for its stunning scenery and crystal-clear waters, making it a popular spot for rafting and kayaking. There are several companies that offer rafting tours, as well as equipment rentals and lessons.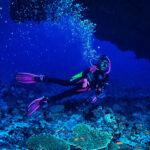 Snorkeling is a great way to explore the underwater world of Parga. The crystal-clear waters of the Ionian Sea offer the perfect conditions for snorkeling, allowing you to see a variety of colorful fish and marine life. There are several snorkeling tours available in Parga, or you can simply rent equipment and explore on your own. When planning your trip to Parga, make sure to include some time for water sports. With so many exciting activities to choose from, you are sure to find something that suits your interests and skill level. Whether you are a thrill-seeker looking for adventure or a nature-lover seeking a more serene experience, Parga has something for everyone.